Expert Protocols to Heal Your Body After COVID and the Toxic Jab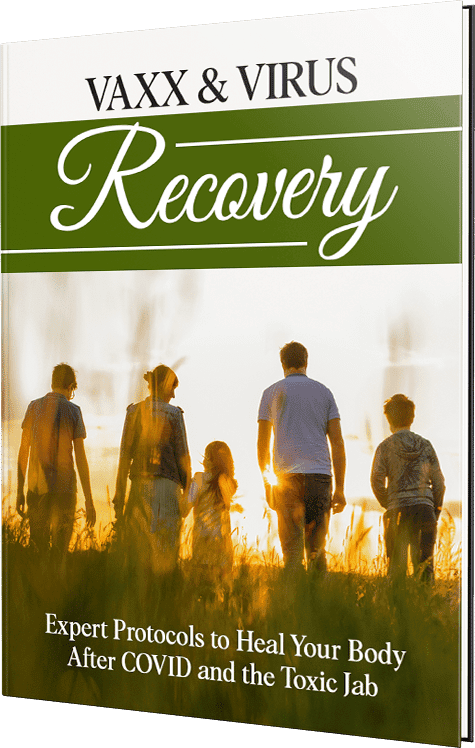 Many people feel a sense of gloom and doom when they test positive for COVID… How could you not when all the media has done is spread misinformation to drive fear into the world? But… Our top natural medicine doctors and health experts, as well as medical doctors, have all shed light on the EXACT protocols that you can use to…  Prevent serious illness from COVID…  Recover from the horrible symptoms of long COVID… Deal with envenomation…  And… Reverse injuries caused by the deadly vaxx. And these have proven to be highly effective! All the answers you need are right inside this life-changing eBook: Vaxx & Virus Recovery: Expert Protocols to Heal Your Body After COVID and the Toxic Jab.
Download this BRAND NEW eBook to discover:
Which PROVEN and effective censored early treatments doctors are using to save hundreds of thousands of COVID patients from serious illness, hospitalization, and even death.
The natural protocols you can use to help your body recover from COVID and address and prevent the symptoms of long COVID.
The number one inhalant that studies showed could have prevented 90% of hospitalizations and ER visits by COVID patients
The mineral and repurposed medication that create a powerful combination to combat COVD.
The treatments that you can use to help restore your health post-vaxx – and to protect yourself from vaxx-shedding.
And more!
Also, when you download your eBook, you'll get free access to 9 BRAND NEW Episodes of our groundbreaking documentary series, Unbreakable: Destined to Thrive | RELOADED.
Just fill in the box on your top right with your name and email to receive your FREE eBook GIFT and claim your spot!
Check out the trailer below to find out more about this life-changing docuseries!