Vaxx Vs Natural Immunity: Which is Better?
How Natural Immunity Outperforms the Jab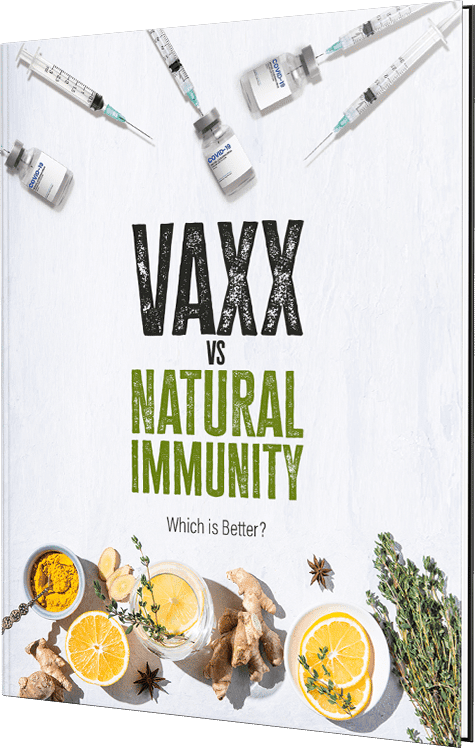 So many people are on the fence about whether or not they should get jabbed… They feel like they are limited to two very clear-cut options: Get the jab or get COVID. But it's not that simple… Backed by studies and our natural medicine doctors and health experts, we know that the COVID Vaxx increases the risk of getting COVID AND the risk of you getting sicker. We also know that misinformation is still rife, and health authorities are STILL manipulating the data. In this eBook, we reveal studies that show how. We also reveal why natural COVID infection is a much safer option than getting the deadly shot – or booster shots.
Download this BRAN NEW eBook to discover:
The 8 key things that cause disease – Dr. Bryan Summrizes his experiences after over 20 years of being in practice.
Scientific evidence that proves that natural immunity through C0V1D infections is much more effective than the vaxx.
How dangerous the jab really is – and how studies prove that it actually harms and lowers your immune system.
How artificial infection can cause your immune system to go into overdrive and cause autoimmune disease.
What you should do to strengthen your immune system to beat C0V1D without serious illness, or hospitalization rather than risking your life by getting the deadly jab.
And so much more!
Also, when you download your eBook, you'll get free access to 9 BRAND NEW Episodes of our groundbreaking documentary series, Unbreakable: Destined to Thrive | RELOADED.
Just fill in the box on your top right with your name and email to receive your FREE eBook GIFT and claim your spot!
Check out the trailer below to find out more about this life-changing docuseries!