THE FIGHT FOR JUSTICE AND
MEDICAL FREEDOM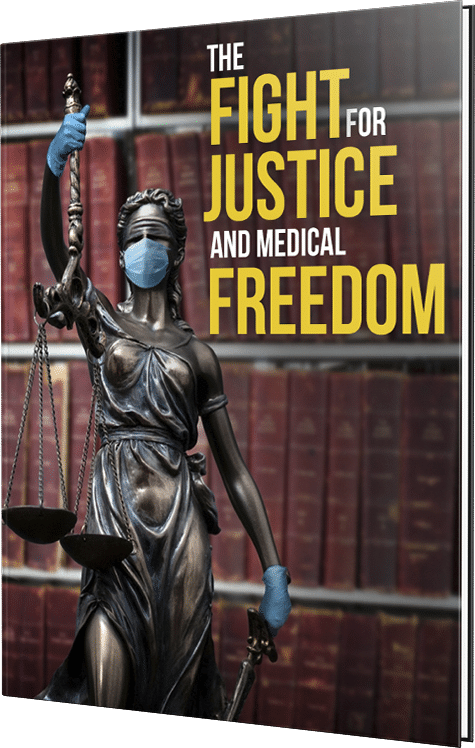 Men and women all over the world are fighting for justice and their medical freedom. It's time for ALL of us to band together, educate ourselves with the truth about what's really going on, and TAKE A STAND. The tyranny we face must end and the only way that can happen is by, first, understanding your personal rights. After that, you need to take a good hard look at what they are planning for the future. All of which you can do by downloading this free eBook. But don't wait around, it won't be available for very long, we are removing this from the internet soon.
When you download your eBook, you'll also discover:
How people around the world have been taking a stand to fight against the mandates.
The victories that are being celebrated as mandates are overturned.
How the global government continues trying to push back by forcing their jab on the population.
Shocking revelations about the deadly effects of the COVID vaccine.
Encouraging stories of people who have continued to fight and push back against the deadly COVID vaxx.
Also, when you download your eBook, you'll get free access to 9 BRAND NEW Episodes of our groundbreaking documentary series, Unbreakable: Destined to Thrive | RELOADED.
Just fill in the box on your top right with your name and email to receive your FREE eBook GIFT and claim your spot!
Check out the trailer below to find out more about this life-changing docuseries!