in Overcoming COVID injustice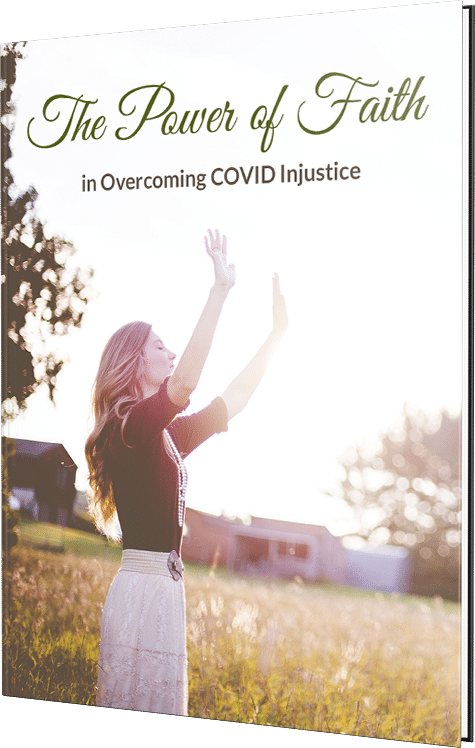 The fact is, they've manipulated data to fit their pandemic agenda for over two years now. If the numbers didn't match what they were saying, they couldn't have kept up their tyrannical stampede of mandates and lockdowns. But, the truth has now been revealed and it's quite ugly. In the free eBook, you can download below, you'll hear all about what they've done to try and manipulate those of us that have faith. They know our faith will guide us past their tyrannical manipulation, so they are doing their best to make us waver… But, if we stand together, we can remain strong in our faith. Download this free eBook below to see how others are standing together and using their faith to overcome COVID injustice.
When you download your eBook, you'll also discover:
How mandates for the deadly vaccine violate religious rights and how they use aborted fetal cells.

The power of prayer and faith when it comes to overcoming harmful mandates and deadly vaxxes.

How religious exemptions are helping people to override the vaxx mandate – and how exemptions are being unfairly dismissed.

How prayer is SUCH a powerful tool in helping us to overcome the evils of the "so-called" pandemic.
Also, when you download your eBook, you'll get free access to 9 BRAND NEW Episodes of our groundbreaking documentary series, Unbreakable: Destined to Thrive | RELOADED.
Just fill in the box on your top right with your name and email to receive your FREE eBook GIFT and claim your spot!
Check out the trailer below to find out more about this life-changing docuseries!